The 2022 Subaru Love Promise Community Commitment Award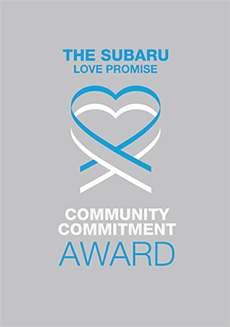 We've been nationally recognized for our dedication to our community and the Subaru Love Promise.
We're honored to receive the 2022 Subaru Love Promise Community Commitment Award. This award nationally recognizes Subaru retailers who are making the world a better place while demonstrating an outstanding commitment to supporting passions and causes in local communities. These efforts are focused in important areas such as the environment, community, health, education, and pets.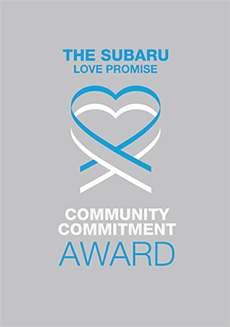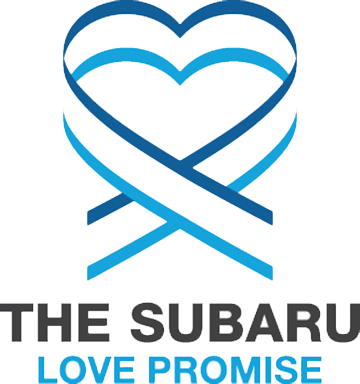 What is the Subaru Love Promise?
Subaru and our retailers believe in making the world a better place and the Subaru Love Promise is our vision of respecting all people. This is our commitment to show love and respect to our customers and to work to make a positive impact in the world.
How is Coconut Creek Subaru dedicated locally to the Love Promise?
Here at Coconut Creek Subaru, our team embraces the Subaru Love Promise, a commitment to giving back to our community. This promise is reflected in our partnerships with local charities and non-profit organizations. We are grateful for the opportunity to be involved in serving our community.
Habitat for Humanity, Hope South Florida
Epilepsy Foundation of Florida, Avon Walk for Breast Cancer
Love Promise Stories from Coconut Creek Subaru
Subaru and Coconut Creek Subaru believe in making a positive impact on the communities in which we live and work. We uphold that belief through our Love Promise Community Commitment. Every month, we select inspiring stories from customers and partners from around our area who strive to support our collective commitment and feature them here
Easter Basket Collection for Sunshine Foundation! - Barbara M
Thank You to Coconut Creek Subaru for all the wonderful help and donations with our effort to help the Legacy Closet with there goal of 500 baskets! Could not of accomplished this with the staffs help! Looking forward to many events with CC Subaru and The Sunshine Foundaiton!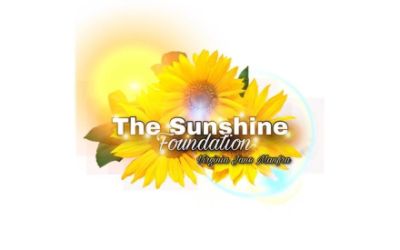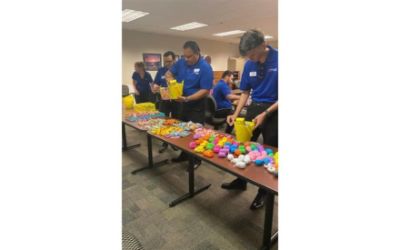 ---
Karl Visits Coconut Creek Subaru - Linda S
When the Humane Society of Broward County brought Karl, a year old lab mix to visit Coconut Creek Subaru, we don't know who was more excited! The staff or Karl. It was great to see him interacting with everyone. He took a special liking to Fernando and I think the feeling was mutual. As always, Coconut Creek Subaru goes above and beyond for the animals. We're fortunate to be working with them on Subaru Loves Pets month and more. We can't thank you enough.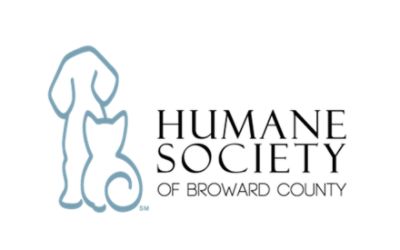 ---
Lily Visits Coconut Creek Subaru - Linda S
The hospitality from the Coconut Creek Subaru staff is amazing when we show up with one of our four-legged friends. Here's Lily visiting and getting her 15 minutes of fame. She did such a great job, even after she eyed a lizard outside of the window. Thank you Coconut Creek Subaru for all you do for the community and the animals.
---
The Story of Sarge - Linda S
Sarge, an 11-month-old Labrador mix, had been through a lot in his short life. He was brought to our shelter, the Humane Society of Broward County, from a rural shelter in Louisiana in August because they thought he'd have a better chance of getting adopted in South Florida. Their adoption numbers were low and they knew it would take some time to find Sarge the right home. Before arriving, Sarge was being treated for deep wounds across his shoulder blades and shattered bones from being shot at with buck shots. Yes, hard to imagine but it happened. Extensive surgery was done and the wound was wrapped for his long journey south. Unfortunately, Sarge removed the sutures and his wrap came off, leaving his wounds exposed. When he arrived at the Humane Society of Broward County, our doctors had to insert a drain and remove additional bone fragments before closing the deep wound in three layers. He started healing nicely, but his physical wounds were only part of the problem. In early September, we thought Sarge had found his forever home, but sadly, his adopter returned him two weeks later. Although his demeanor is sweet as can be, Sarge had some deep-seated fears from all that he'd been through. His adopter reported that he had separation anxiety, was afraid of elevators, scared of doorways, and frightened of rain among other things. He was so fearful that he walked backwards outdoors. It was too much for this family to handle. With his wounds now only scars, Sarge's lucky day came in mid-September when a family with another dog decided to give him a chance. This family brought their dog in to meet Sarge and we couldn't have asked for a better union! Sarge perked up and was so happy to be playing with his new brother! We were all in tears. This compassionate family knew all of Sarge's insecurities, but was willing to work with him as a permanent member of their family. The best news is that Sarge's new furry brother will be able to guide him and teach him that life is not so bad after all. Thank you to Coconut Creek Subaru for helping us give underdogs like Sarge the chance they truly deserve. You go above and beyond and your compassion truly shines through. We are honored to be working with you to help the homeless animals in South Florida and beyond.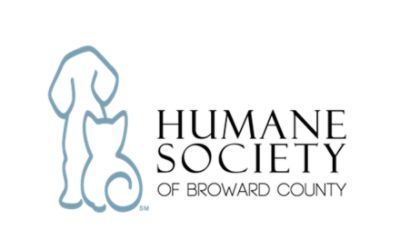 ---
Coconut Creek Subaru Grants a Heartfelt Wish! - Rachel S
On Sunday, June 27, Coconut Creek Subaru opened its doors - and the employees opened their hearts - to Make-A-Wish Kid, Abigail and her family. Thanks to Subaru's dedication to making life-changing wishes come true for the children and families that Make-A-Wish Southern Florida serves, Abigail received her one true with for a new best friend - a fluffy, wet-noised, tail-wagging puppy named Floyd. As Abigail's volunteer wish granter, I was so proud to watch our chapter staff work in concert with the team at Subaru to create a personalized, hand-crafted experience that Abigail and her family will remember forever! Subaru provided a safe space for Abigail and her family to gather and to create lasting memories of this momentous day in her young life. I was most delighted to see Abigail's smile as Subaru staff members introduced Abigail to her new furry companion. Abigail's puppy will be a wonderful source of comfort, and will be by her side to bring her joy and happiness for many many years to come! Coconut Creek Subaru has whole-heartedly embraced our mission: Together, we create life-changing wishes for children with critical illnesses. And for that, we are truly grateful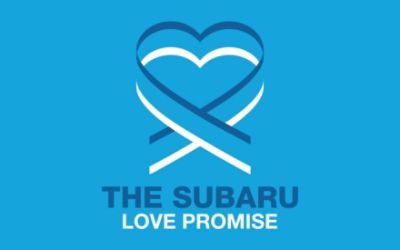 ---
Coconut Creek Subaru Makes Wishes Come True! - stephanie b
With over $12,000+ of funds raised during the 2020 Subaru Share The Love campaign, Coconut Creek Subaru sponsored a VERY special local wish through Make-A-Wish Southern Florida! On Sunday, June 27th 2021, the team at Coconut Creek Subaru all came together and went above & beyond (as always) to host a Wish Reveal Party for 7 year old Wish Kid Abigail-- whose heartfelt wish was for a Bichon-Poo Puppy! The entire team at Coconut Creek Subaru showered both Abigail and her puppy with SO many gifts and surprises; A delicious lunch filled with all of Abigail's favorite foods, gift cards, puppy toys, a new puppy bed, a brand new crate, puppy treats, puppy toys, and lots of presents for Abigail and her sister too! THANK YOU COCONUT CREEK SUBARU, for helping to make Abigail's WISH come true!!!!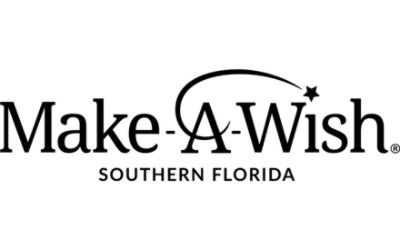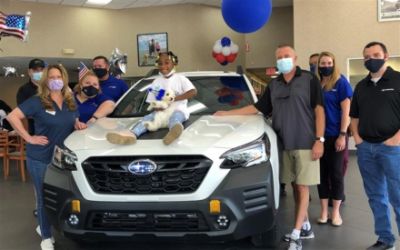 ---
Coconut Creek Subaru cares - Mary G
Coconut Creek Subaru is a hometown dealer with a heart. For years we have been able to send kids to camp living with epilepsy because of the generosity of the staff and owners of Coconut Creek Subaru. From holiday socials to Share the Love campaigns we have been able to send kids to a specialized medical camp in order to give the families a respite. These kids would not be able to go to any camp because of their medical needs and the friends they make are for a lifetime. The staff has gone out of their way to become certified in seizure first aid in order to assist anyone in our community having a seizure. I want to that Subaru for giving us the opportunity to nominate our local dealer Coconut Creek Subaru.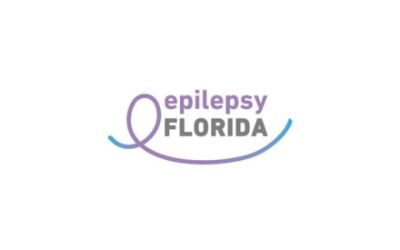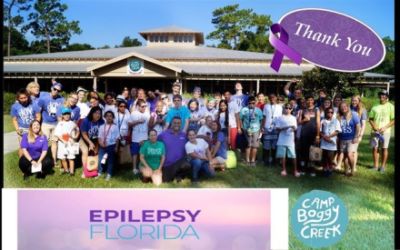 ---
Stuff The Subaru Toy Drive for Make-A-Wish - Stephanie B
Coconut Creek Subaru is currently hosting their annual Stuff The Subaru Toy Drive! These toys will benefit local wish kids from Make-A-Wish Southern Florida— helping to spread hope, strength and joy to wish families when they need it the most! THANK YOU COCONUT CREEK SUBARU!!!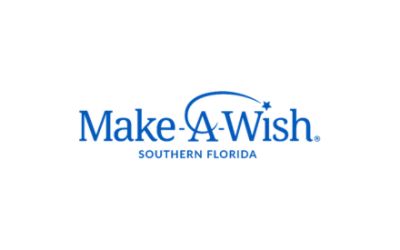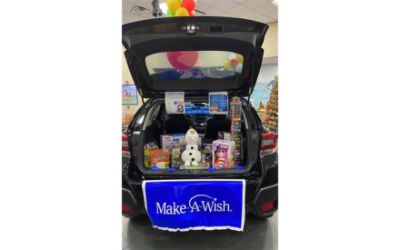 ---
I'm In Love with my 2nd Subaru - Bonnie J
In 2016 I bought my first Subaru Forester in Centerville, Ohio. After moving to Florida I regretfully traded it in for a Lexus NX300, it was the worst mistake I could have made. I really missed my Subaru the drive was smoother and quieter than the Lexus. The technology on the Subaru was very complicated and could never get maps to work. Last month I had enough and contacted a Subaru dealer near me. After working the numbers back and forth, I made an appointed to see the new Forester and Outback Touring. I loved the way the Outback Touring handled and all the features loaded in it for a better price than the original purchase of the Lexus. You can keep those Luxury cars as far as I'm a Subaru forever. The whole sales department and financing was exceptional. I can't wait to take my Subaru on its first road trip to New York in December, the only car I ever drove make for winter roads. By the way how can I order my decals for 2nd Subaru and interests? Thank you for a wonderful experience and an excellent car.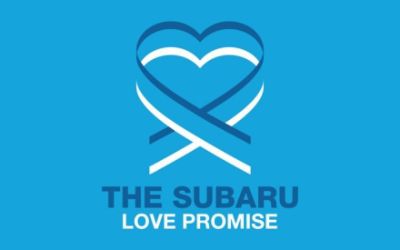 ---