The 2023 Subaru Love Promise Community Commitment Award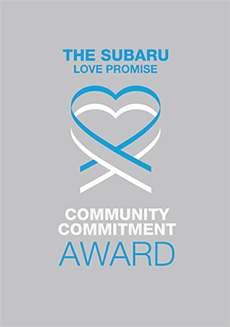 We've been nationally recognized for our dedication to our community and the Subaru Love Promise.
We're honored to receive the 2023 Subaru Love Promise Community Commitment Award. This award nationally recognizes Subaru retailers who are making the world a better place while demonstrating an outstanding commitment to supporting passions and causes in local communities. These efforts are focused in important areas such as the environment, community, health, education, and pets.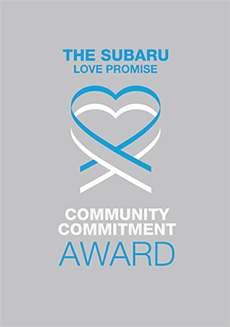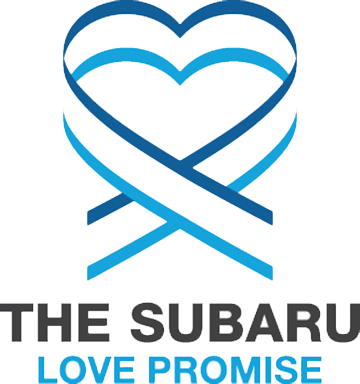 What is the Subaru Love Promise?
Subaru and our retailers believe in making the world a better place and the Subaru Love Promise is our vision of respecting all people. This is our commitment to show love and respect to our customers and to work to make a positive impact in the world.
How is Coconut Creek Subaru dedicated locally to the Love Promise?
Here at Coconut Creek Subaru, our team embraces the Subaru Love Promise, a commitment to giving back to our community. This promise is reflected in our partnerships with local charities and non-profit organizations. We are grateful for the opportunity to be involved in serving our community.
Marrow Elementary North Lauderdale
Broward Partnership for the Homeless,
Epilepsy Foundation of Florida, Sylvester Cancer Center Deerfield Beach
Love Promise Stories from Coconut Creek Subaru
Subaru and Coconut Creek Subaru believe in making a positive impact on the communities in which we live and work. We uphold that belief through our Love Promise Community Commitment. Every month, we select inspiring stories from customers and partners from around our area who strive to support our collective commitment and feature them here
Paws In the Park - Barbara M
Many thanks to Coconut Creek Subaru staff for their help as always with our event with great donations. We did Free Microchipping, Raffles, and more! Looking forward to a great 2023 partnership with our Foundation and Coconut Creek Subaru!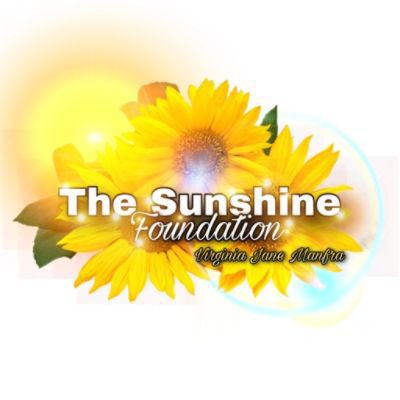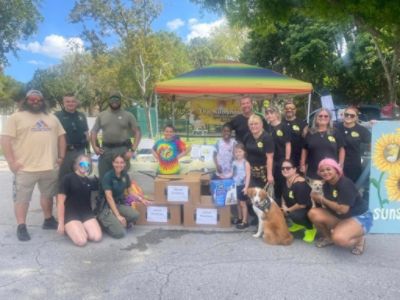 ---
Love Promise/Day of Giving - Kelly B
Sunday, Oct. 23rd, was a great day at Coconut Creek Subaru. It was our first Coconut Creek Day of Giving! It was a huge success! We had free food, great raffle items, such as Miami Heat tickets, Restaurants Gift Cards and more, a fun trunk and treat, and lots of smiling faces! We invited the Broward Sheriff Office, this is their FB post "BSO North Lauderdale deputies had a blast at Coconut Creek Subaru for their 1st Annual Day of Giving. The event featured tons of giveaways, on site puppy adoptions, trunk or treat, face painting and more! We had a blast seeing everyone in their Halloween costumes." We also want to give a big Thank You to The Sunshine Foundation for attending and was a big part of our day! We are looking forward to next year!!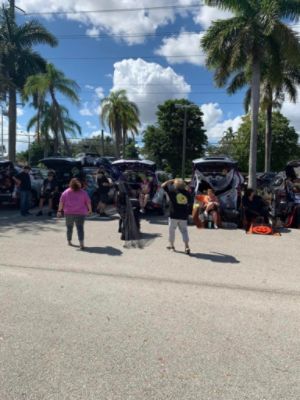 ---
Helping the Students/Subaru Loves Learning! - Kelly B
This past week BSO North Lauderdale deputies had the honor of partnering with Coconut Creek Subaru for "Subaru Loves Learning; Adopt A Classroom." Six different classrooms were adopted at a local school in North Lauderdale. Together, we were able to surprise six different classrooms and give each student new headphones, school supplies, toys and delicious cookies! Each teacher also received an award and a teacher themed goody bag for their endless dedication and hard work to the education of their students. ✏️📚 #community #education #lawenforcement
---
Going the extra Mile! - Kelly B
Subaru Salesman Doing what Love Promise is all about, Thanks Irene for this great review about Fernando! I wouldn't consider buying a car from any dealer other than Coconut Creek Subaru. I've just purchased my second Subaru Forester from this dealership, and I've rated them 5 stars for a number of reasons. I worked with my second great salesperson, Fernando, whose work ethics and commitment to provide full honest and open service/communication with customers places him in a class of his own. My prior salesman was equally terrific. Fernando is a no sales hike person, meaning he is straightforward, with no obligation to purchase, and takes all the time needed to answer all questions. Most salespeople I've met at other dealerships make up answers and tell you incorrect information or what they think you want to hear. Not Fernando. He goes the extra nine yards to present ALL options to do the best for his customers, even if it takes extra time for him. His goal is to make sure the customer has all the knowledge needed to make the best decision. The dealership has worked with me to provide the best options and pricing, and the service department (Joe) is exceptional. They have gone out of their way, even when very busy, to accommodate me. I had the opportunity to meet one of the third generation owners during my recent purchase - and realized that I've had such positive experiences previously with the owners, the King family, when I purchased another brand (Volvo) from them. It's clear there is a special level of commitment from the owners and their employees that had me travel out of my area to purchase and service my vehicles at Coconut Creek Subaru. I have the choice to use a local Subaru dealer but they didn't earn my business. No, this isn't a paid ad for Coconut Creek Subaru. I wrote this review out of gratitude for the way I've been treated during the past three years. My transactions have been easy and seamless, best prices (no haggling), best attitudes, attention to buyers' needs, and best service department.
---
Pet Supply Donations with Subaru and Sunshine Foundation! - Michael M
Wow, another successful event with Coconut Creek Subaru Staff! We heard that many shelters were having a hard time with supplies due to shortages. So, we reached out to our friends at Subaru and they did not let us down! They helped many dogs and cats that may of gone without food. Here is a quote from one shelter "I met angels today. I was figuring out last night the budget for the colony cats, plus food for families that cannot feed their own pets. We haven't been getting ANY donations, fosters, and medical emergencies are a constant. The Sunshine Foundation heard about me. I was given enough kitty and dog food for the week, blankets, towels, collars, leashes and toys. I am beyond blessed. Your kindness means all the world." We are so happy with our partnership with Coconut Creek Subaru and Subaru!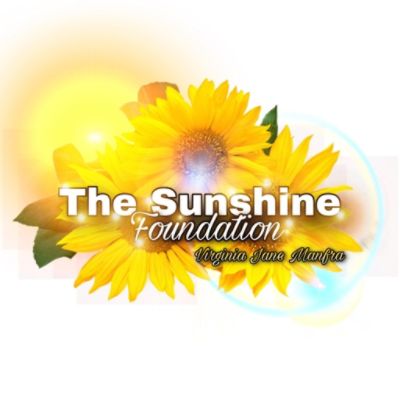 ---
Easter Basket Collection for Sunshine Foundation! - Barbara M
Thank You to Coconut Creek Subaru for all the wonderful help and donations with our effort to help the Legacy Closet with there goal of 500 baskets! Could not of accomplished this with the staffs help! Looking forward to many events with CC Subaru and The Sunshine Foundaiton!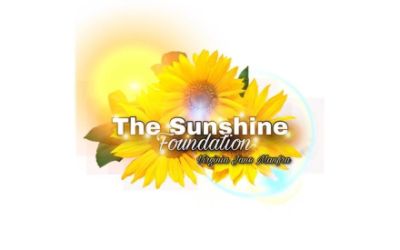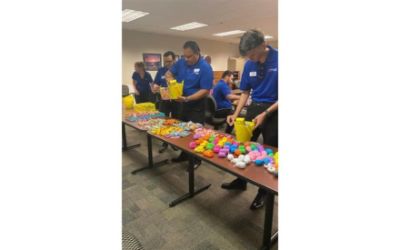 ---
Karl Visits Coconut Creek Subaru - Linda S
When the Humane Society of Broward County brought Karl, a year old lab mix to visit Coconut Creek Subaru, we don't know who was more excited! The staff or Karl. It was great to see him interacting with everyone. He took a special liking to Fernando and I think the feeling was mutual. As always, Coconut Creek Subaru goes above and beyond for the animals. We're fortunate to be working with them on Subaru Loves Pets month and more. We can't thank you enough.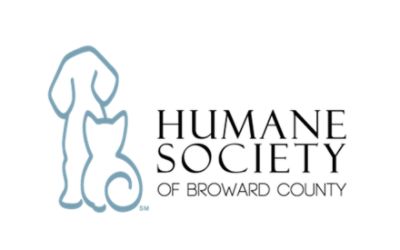 ---
Lily Visits Coconut Creek Subaru - Linda S
The hospitality from the Coconut Creek Subaru staff is amazing when we show up with one of our four-legged friends. Here's Lily visiting and getting her 15 minutes of fame. She did such a great job, even after she eyed a lizard outside of the window. Thank you Coconut Creek Subaru for all you do for the community and the animals.
---
The Story of Sarge - Linda S
Sarge, an 11-month-old Labrador mix, had been through a lot in his short life. He was brought to our shelter, the Humane Society of Broward County, from a rural shelter in Louisiana in August because they thought he'd have a better chance of getting adopted in South Florida. Their adoption numbers were low and they knew it would take some time to find Sarge the right home. Before arriving, Sarge was being treated for deep wounds across his shoulder blades and shattered bones from being shot at with buck shots. Yes, hard to imagine but it happened. Extensive surgery was done and the wound was wrapped for his long journey south. Unfortunately, Sarge removed the sutures and his wrap came off, leaving his wounds exposed. When he arrived at the Humane Society of Broward County, our doctors had to insert a drain and remove additional bone fragments before closing the deep wound in three layers. He started healing nicely, but his physical wounds were only part of the problem. In early September, we thought Sarge had found his forever home, but sadly, his adopter returned him two weeks later. Although his demeanor is sweet as can be, Sarge had some deep-seated fears from all that he'd been through. His adopter reported that he had separation anxiety, was afraid of elevators, scared of doorways, and frightened of rain among other things. He was so fearful that he walked backwards outdoors. It was too much for this family to handle. With his wounds now only scars, Sarge's lucky day came in mid-September when a family with another dog decided to give him a chance. This family brought their dog in to meet Sarge and we couldn't have asked for a better union! Sarge perked up and was so happy to be playing with his new brother! We were all in tears. This compassionate family knew all of Sarge's insecurities, but was willing to work with him as a permanent member of their family. The best news is that Sarge's new furry brother will be able to guide him and teach him that life is not so bad after all. Thank you to Coconut Creek Subaru for helping us give underdogs like Sarge the chance they truly deserve. You go above and beyond and your compassion truly shines through. We are honored to be working with you to help the homeless animals in South Florida and beyond.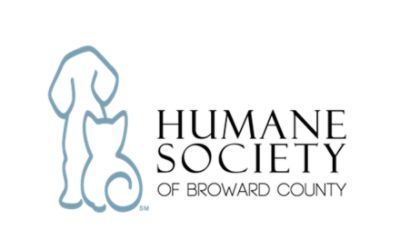 ---